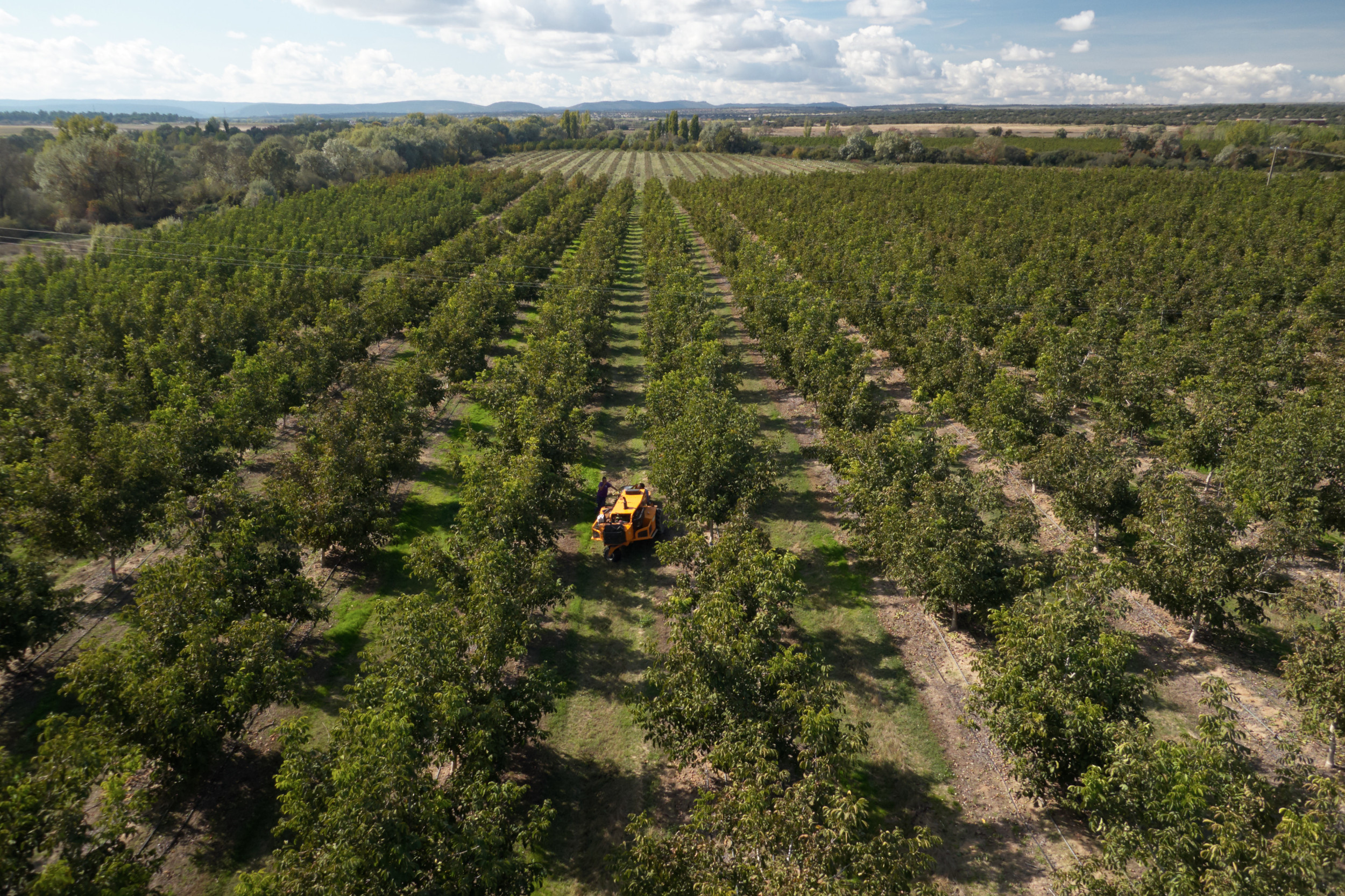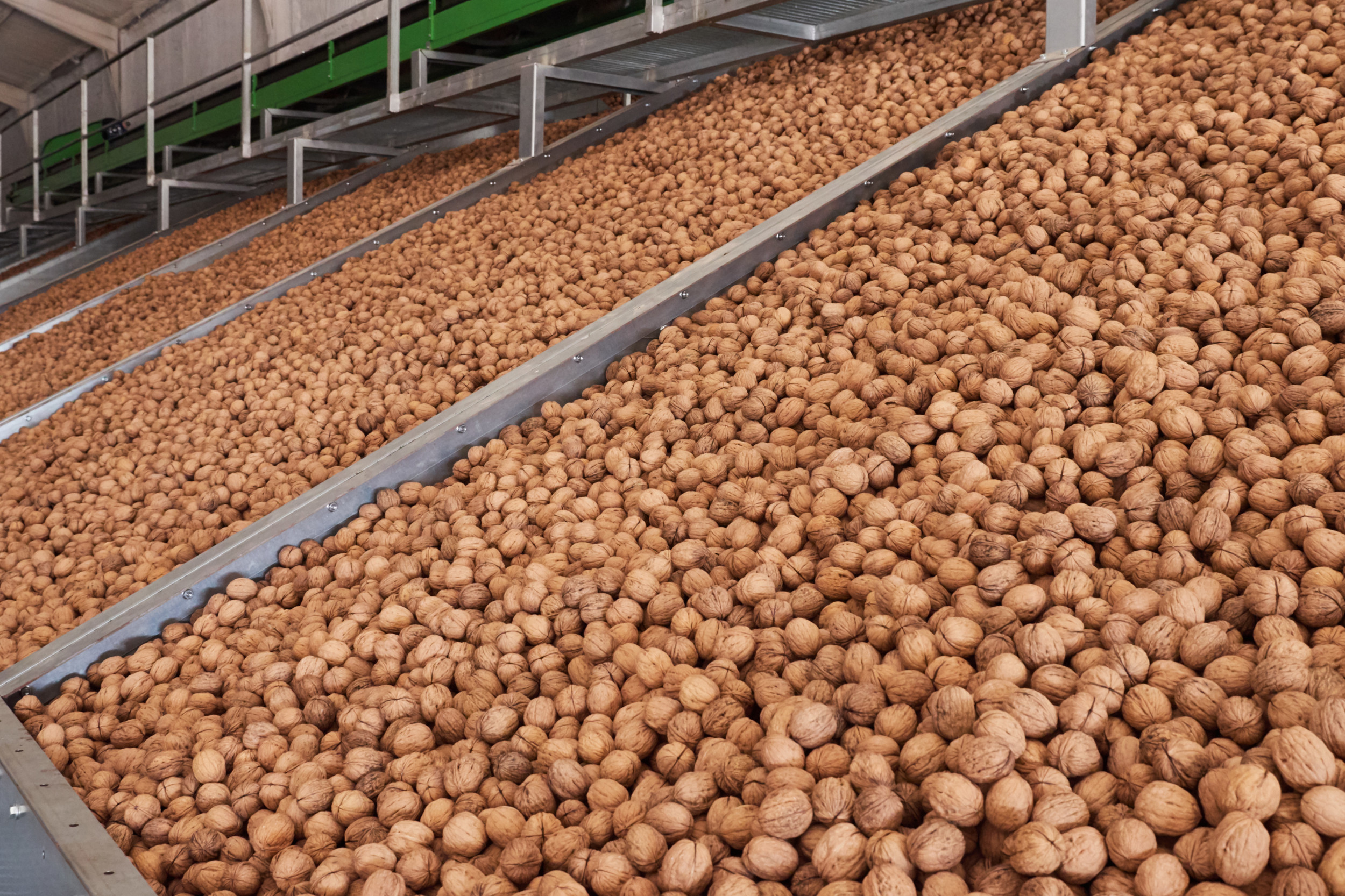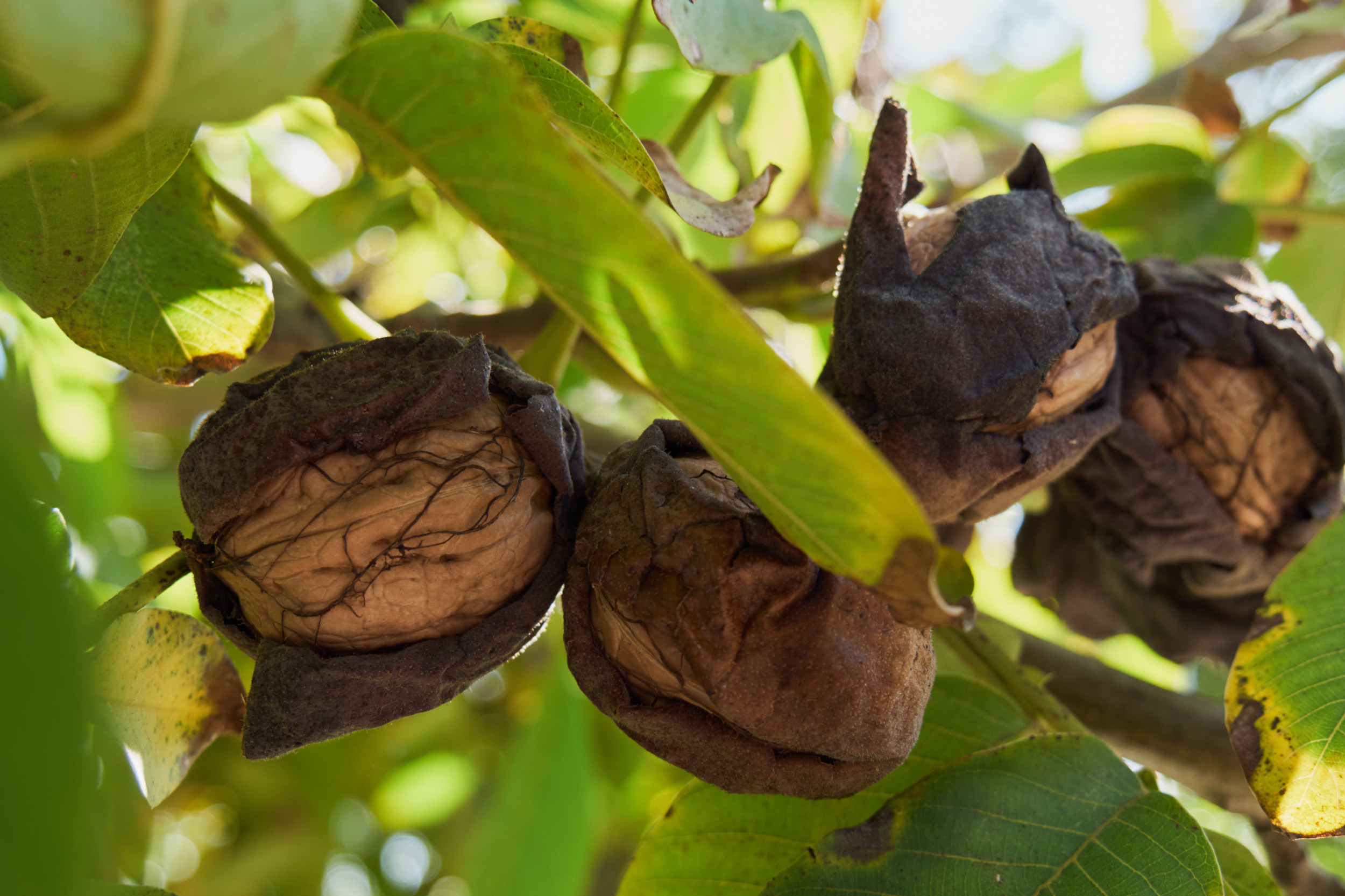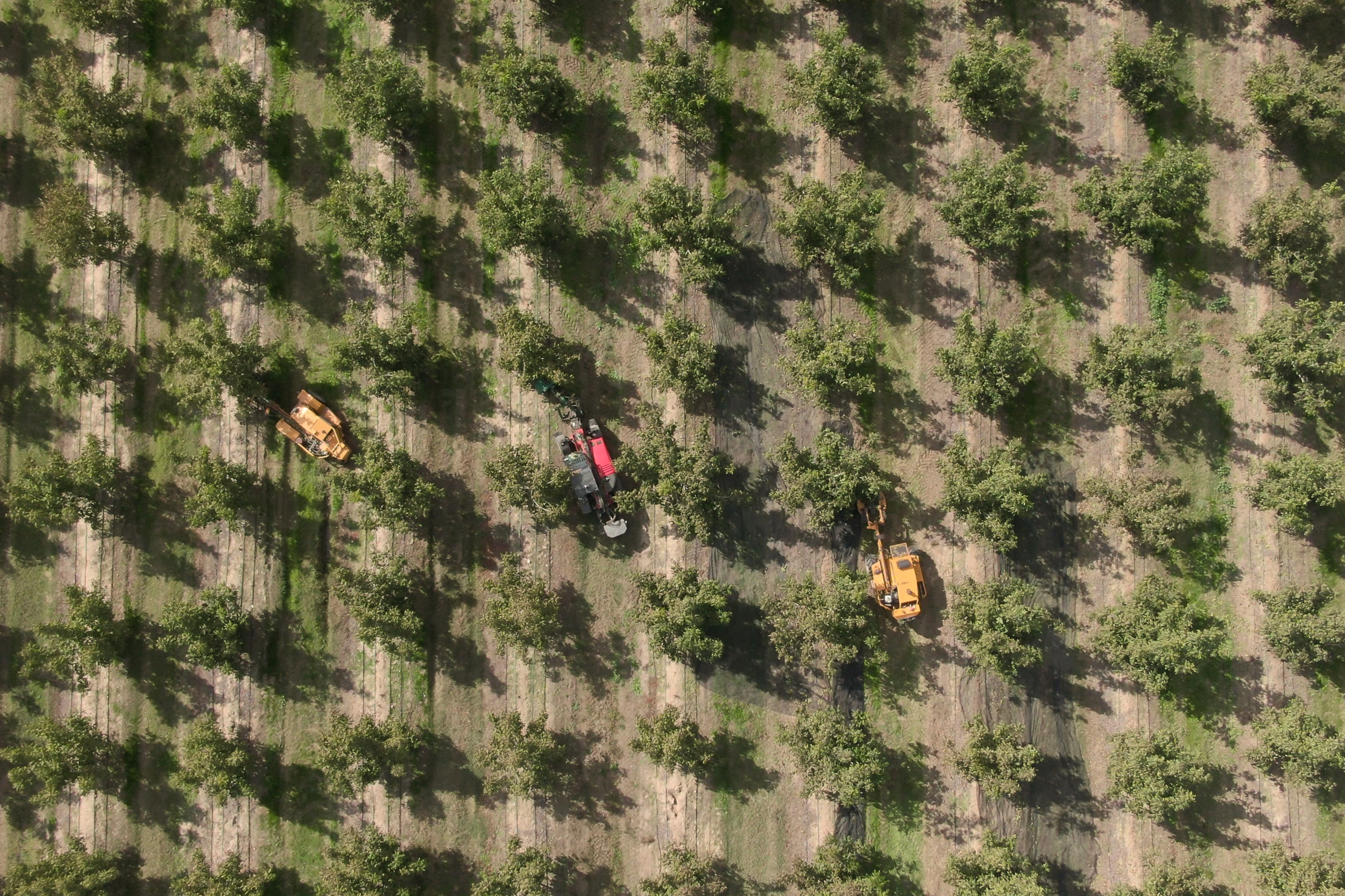 In the Tiétar River Valley and at the foot of Sierra de Gredos, El Pantano farm is another of the main pieces of Frutos Moratalla, with one of the largest private water reservoirs in the region, with 3 cubic hectometers, which ensure the irrigation of 230 hectares of walnut trees and 39 hectares of Olive trees, Hojiblanca variety.
Located between the villages of Malpartida de Plasencia and Tejeda de Tiétar, the climate of the area is ideal for the cultivation of walnuts, which require mild temperatures in the summertime and moderately cold in winter. This delicate work requires very complex agricultural skills. The good highlights role of technicians and workers give yields year after year the expected quality.
In autumn, the collection of trees is made by using mechanical vibrating harvesters, and then, immediately, the fruits pass to our processing plant where each collected nut is cleaned, washed, dried, calibrated and selected to be put on the market in the shortest possible time and with the regulatory food safety guarantees.
Our walnuts varieties are: Chadler, Howard, Tulare and Galia.